Rob Parker Says Dak Prescott is the Biggest Fraud in the NFL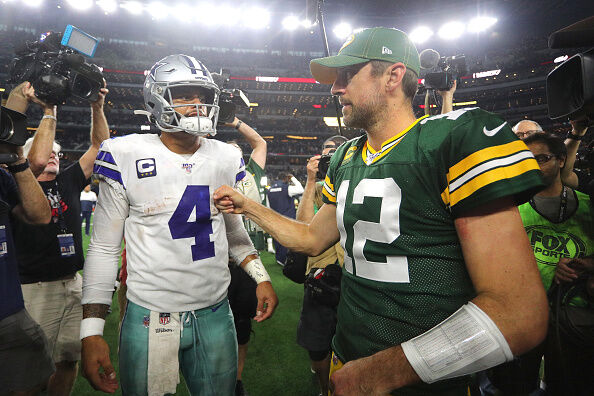 Rob Parker:

"Dak Prescott is a FRAUD. What part of the word do you not understand?? When he was 3-0, Chris Broussard and all these people said he was 'ELITE', 'TOP TIER' and an 'MVP CANDIDATE'. What's happened the last two weeks against good teams? He was EXPOSED. I refuse to buy into this guy. He is a quarterback that when everything is not right – the running game and the blocking – he struggles. Is he really a franchise quarterback who can get it done when everything is not right? NO, and yesterday was exhibit A."

(Full Audio at Bottom of Page)
Listen to Rob Parker explain why Dallas Cowboys quarterback Dak Prescott has been exposed as a FRAUD the last two weeks in the Cowboys' lackluster air balls against NFC elites New Orleans and Green Bay.
Parker says he couldn't have been more sick of the Dak fanboys in the media who were touting Prescott as an MVP candidate after bullying NFL cellar dwellers Washington, Miami, and the New York Giants.
Parker says Prescott is a not a legitimate franchise quarterback, and needs immaculate play from the running backs and offensive line to play at a high level.
Check out the rant below as Parker says Dak is the fakest star in the league.