Chris Broussard Says the Lakers Have No More Excuses For Not Winning it All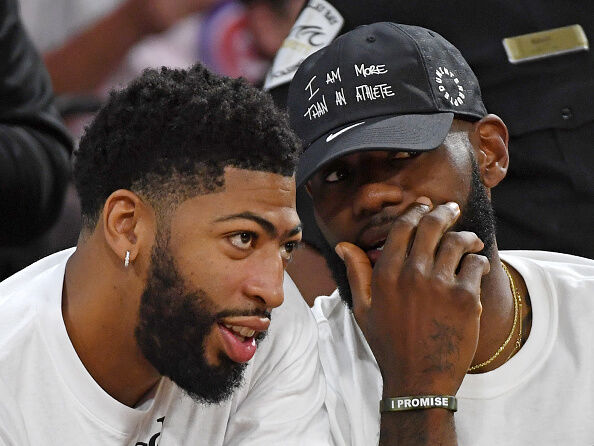 Chris Broussard:

"I don't want to hear a pity party from the Lakers and their fans. I don't want to hear about DeMarcus Cousins being hurt, and I don't want to hear about Kyle Kuzma missing time. YOU HAVE LEBRON JAMES AND ANTHONY DAVIS AND CHAMPIONSHIP ROLE PLAYERS. You've got enough; go out and get it done. It's not going to be put out on a silver platter for you. If Kawhi had gone to the Lakers it WOULD have been put on a silver platter. They could have a championship season but they need to go out there and play and not whine about who's hurt or who they don't have."

(Full Audio at Bottom of Page)
Listen to Chris Broussard explain why the Los Angeles Lakers and their fans need to stop whining about losing out on Kawhi Leonard in the offseason, having to absorb the possible season-ending injury or suspension to DeMarcus Cousins, and the uncertain health of Kyle Kuzma, and just go out there and win a championship.
The Lakers were seemingly moments away from acquiring Kawhi and putting together arguably the most talented starting lineup in league history, but were snake-bitten by the Clippers in the dying moments of free agency.
Check out the audio below as Chris says it's time the Lakers stop making all these excuses about the guy's they DON'T have, and realize they have two of the best players in the NBA surrounded by championship role players like Rajon Rondo and Danny Green.
JUST WIN AND STOP WHINING!