Colin Cowherd Says LeBron James is Not an All-Time 'Lakers Great'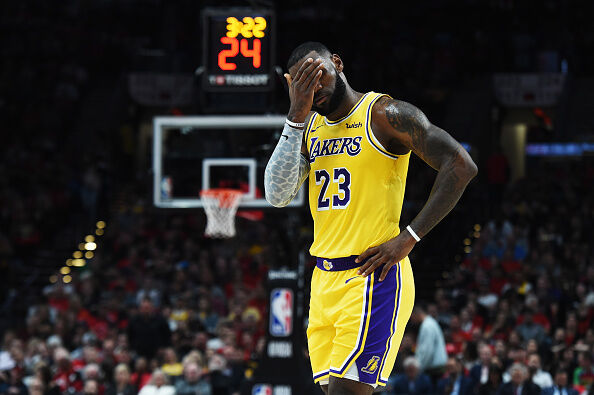 Colin Cowherd:

"I need a little more self-awareness from LeBron James because I think he's smart, he's got smart handlers, and he's been around the block. LeBron is not a 'Lakers Great', LeBron is just GREAT. Randy Johnson is an all-time great but he's not a Yankees great. Kareem Abdul-Jabbar recently said that LeBron doesn't have anything to prove to the city of Los Angeles, but oh yes he does… He has to prove that this isn't a money grab and not an opportunity for him to have more shows and movies. Lebron, you're better than this and have more self-awareness than this."

(FULL Audio at Bottom of Page)
Listen to Colin Cowherd discuss a recent Instagram post from LeBron James' official account that included LeBron in a photoshopped picture with Los Angeles Lakers Hall of Famers Magic Johnson, Shaquille O'Neal, Kobe Bryant, and Kareem Abdul-Jabbar.
Colin says this is a really bad look for LeBron and figured the 35-year-old who has enjoyed one of the most flawless careers in sports history both on and OFF the court should know better than to run with a photo that anoints him in the all-time starting five for a Lakers franchise that is one of the most successful in the history of North American sports.
Check out the video below as Colin says LeBron on the Lakers is the equivalent of Randy Johnson on the Yankees.

The Herd with Colin Cowherd
Want to know more about The Herd with Colin Cowherd? Get their official bio, social pages & articles on FOX Sports Radio!
Read more